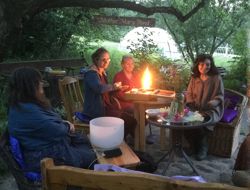 Women's Circles
Every Thursday Evening
Healing Circles with Crystal bowls and Ayurvedic fire ● Singing ● Dancing ● Mandala Drawing ● Tea Ceremony ● Sharing our wisdom.
Every week is different. All women are welcome! Please call in advance.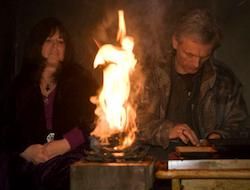 Agnihotra Classes
Available on Request
Free practical instruction and experience of AGNIHOTRA, ancient Ayurvedic healing fire, with a Homa Therapy teacher. Agnihotra is performed here daily at sunrise and sunset. We invite you to come experience the calming effects of this fire. Excellent for stress reduction and attuning to the biorhythms of Nature.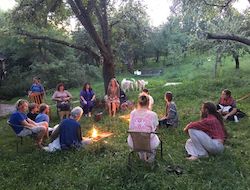 Satsang
Every Sunday 12:00 p.m.
Our Ecovillage gathers to share inspirational readings and a Healing Circle with Ayurvedic fire & Gayatri Mantra. We send healing to people and places in need around the world. Crystal bowls and singing often follow. Please call ahead if you would like to join us!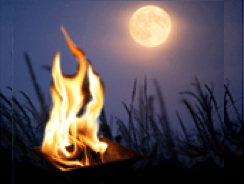 New & Full Moon Yajnya
At the high energy times of New Moon and Full Moon, we welcome you to participate in 24-hour continual Om Tryambakam Yajnya (fire).
Please call before coming.
See the Moon Calendar
More Activities
For Groups & Individuals
Fire and Sound Healing
Herbal Workshop
Mandala Art Therapy
Finding Your Voice – Vocal Coaching
Agnihotra Ash Remedies
Homa Therapy
Life Coaching Self-Development
Enneagram Reading
Contact us if you would like to arrange a workshop here or in your area.