September 2020
Wonderful Wooden Deck, Windows and Outer Doors completed!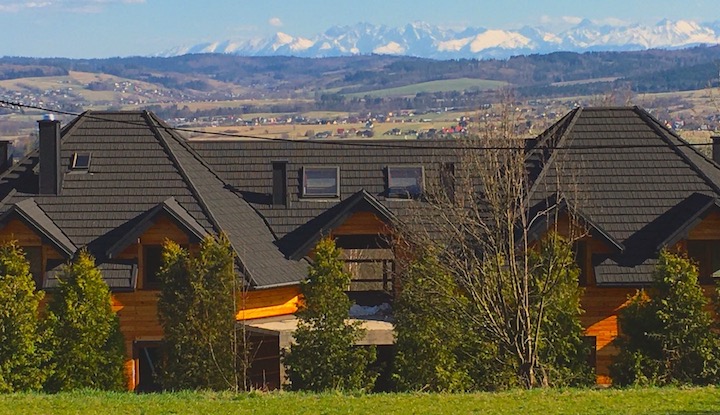 In these most trying times facing the world today, we have experienced a great increase in visitors, volunteers and people seeking safe haven. Interest in Agnihotra and Homa Therapy has grown exponentially! It appears that many more people are beginning to realize that the world is much more precarious than they could ever imagine.
People are searching for solutions to protect and improve their health, become more self-sustainable, and live a more heart-centered, positive life. There is so much fear in the cities, yet all who come to this high vibration Homa haven leave inspired, deeply touched by their experiences.
All this further highlight the importance of completing Centre of Light as quickly as possible to meet the need of the hour.
It gives us great joy to share with you what has been achieved so far this summer. We have managed to complete the installation of all remaining windows and outside doors, built a beautiful wooden deck facing the majestic Tatra Mountains, and finished the interior walls. Plumbing and electrical installations have begun.
The ceilings, floor heating and base floors will be ready by mid-October, so that clay plastering can begin. This will be a more creative phase which all the resident artists are looking forward to!
We all feel honoured and blessed to be a part of this special endeavor.
We are deeply grateful for your generous donations and also for private loans which have enabled us to reach this point. Not only have those funds helped us to continue building, but it shows your faith in this wonderful project and in us. You inspire us!
We do have a projected opening date, the end of 2021, so any further financial assistance will help to bring this vision into completion. This Centre of Light project has been a tremendous group effort to manifest and we thank each and every one of you for your continued support!
We are grateful for your ongoing help. 
Support us by making an donation here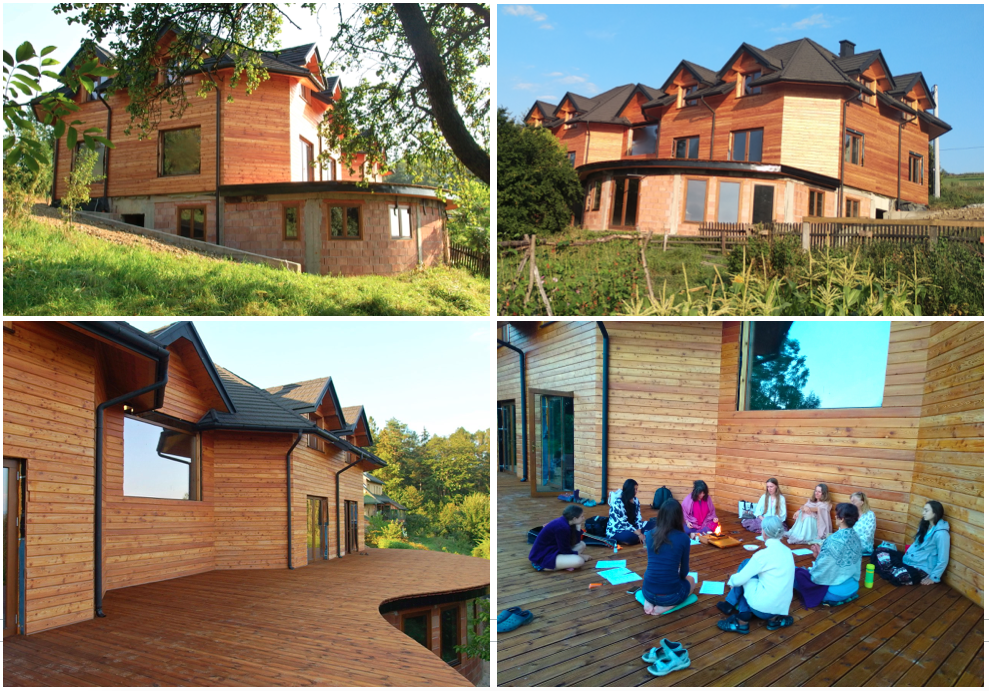 Spring 2020
First Windows and basement exterior walls!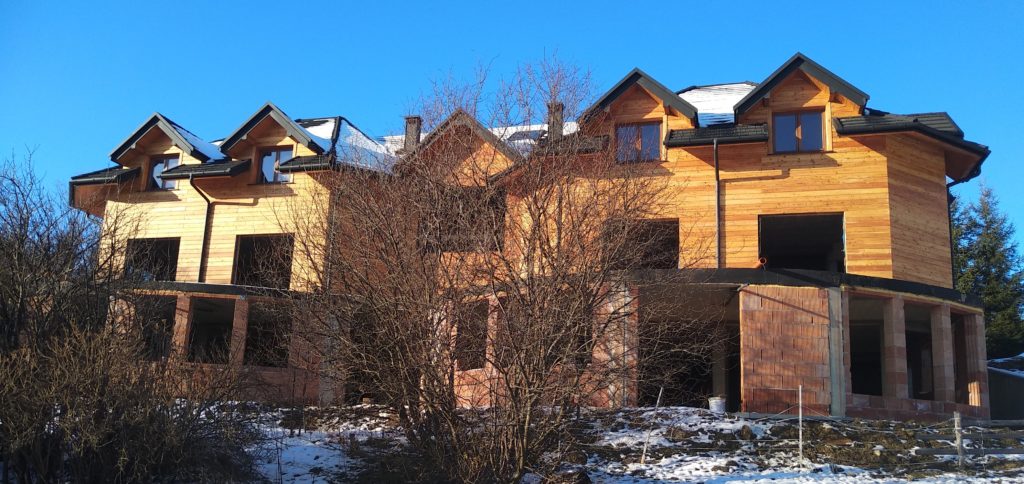 We are happy to tell you that in late autumn, we completed the basement exterior walls and new windows were installed on the ground floor. We now have to get the basement windows, balcony doors and front entranceway. Then, the much-anticipated interior work can begin!
The next major phase would be the electrical and plumbing installations. Once the floors and ceilings are completed, we can start the creative clay plastering. We look forward to running advanced clay workshops during that time. We will also offer volunteers the opportunity to learn from clay plastering professionals.
It is over a year now since the larch wood siding was completed and we love how it has mellowed into a beautiful warm, rich honey colour. The Centre of Light really fits harmoniously into the landscape and is attracting much local interest.

We are all looking forward to an exciting 2020 and great progress to be made on the eco-centre.
As we witness the ecological catastrophes and health crises happening around the world today, we realize even more now the urgency of completing this healing centre for all. We deeply appreciate your continued support.
With Love & Gratitude,
Ecovillage Bhrugu Aranya family
Donations are still needed for the Centre of Light. Please share our project!